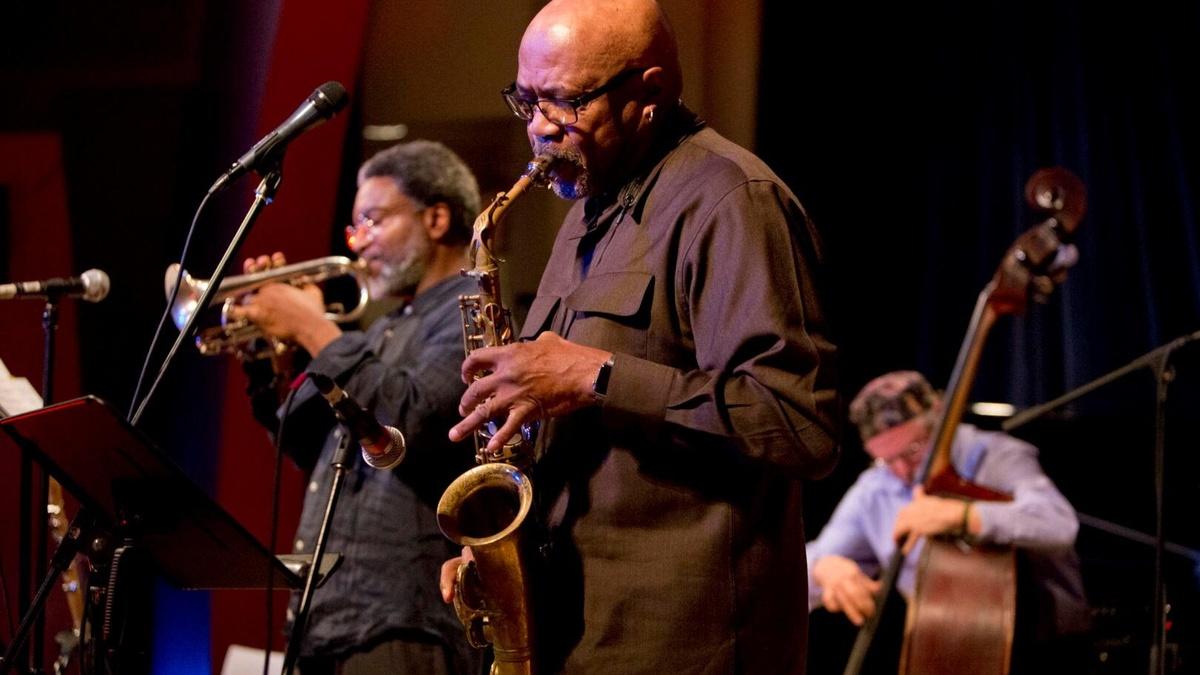 April is Jazz Appreciation Month, and NJ PBS is celebrating with a melodious lineup of special programs throughout the month.
"Jazz has played an important role in the cultural history of America and New Jersey, in ways many do not realize," said NJ PBS General Manager Joe Lee. "We hope these entertaining and informative programs will enlighten our audience about the genre and its impact here and around the country."
Included in that rich history is Newark's own WBGO 88.3FM, the first public radio station in New Jersey, launched in 1979, which has served as a champion of jazz music and an anchor institution in the community and beyond ever since.
Learn more about WBGO and the proud history of jazz music here and across the country in these programs airing on NJ PBS in April:
Tuesday, 4/5 at 9:34 pm –      We Knew What We Had: The Greatest Jazz Story Never Told chronicles the unrecognized history of jazz in Pittsburgh, Pennsylvania. The hour-long documentary features the talents of international jazz legends George Benson, Ahmad Jamal, Stanley Turrentine, Billy Eckstine, Kenny Clarke, Art Blakey, Billy Strayhorn and Mary Lou Williams-all Pittsburghers. Using archival footage and photos, it also sheds light on the social conditions and historical events that conspired to make Pittsburgh one of the world's leading contributors to the legacy of jazz music.
Wednesday, 4/6 at 8:30pm – State of the Arts: Creating through Covid explores pandemic arts production with music director Xian Zhang, choreographer Carolyn Dorfman and artist Grace Lynne Haynes. Stream State of the Arts episodes and clips.
Tuesday, 4/12 at 9:34pm – Great Performances: Roots of Latin Jazz celebrates the rhythms of Latin music with Host Sheila E., the Raices Jazz Orchestra and performances by GRAMMY-winning artists including Richard Bona and Anaadi.
Wednesday, 4/13 at 8:30pm – State of the Arts: Jazz Masters features Regina Carter, Oliver Lake, Stanley Cowell, Wynton Marsalis and more.
Tuesday, 4/19 at 9:38pm –
Bird: Not Out of Nowhere
, a celebration of the centennial of Charlie "Bird" Parker's birth, looks back at the twenty-one years Charlie spent at home in Kansas City and on his long-lasting impression on Kansas City Jazz.
See trailer
and
stream the film now
with the member benefit NJ PBS Passport.
Wednesday, 4/20 at 8pm | Tuesday, 4/26 at 9:33pm – The WBGO Story: Bright Moments from Newark to the World. A homegrown documentary from Chris Daniel, local filmmaker and producer of NJ PBS's Pathway to Success series, The WBGO Story: Bright Moments from Newark to the World tells the story of how a diverse group of urban leaders and community activists came together in Newark, to create WBGO, New Jersey's first public radio station. Discover how this small radio station owned by the Newark Board of Education was turned into a powerful cultural force heard throughout the NJ/NY region and now reaches millions of jazz listeners around the world.
Mon, Apr 18, 2022, 6:30pm:
Join NJ PBS for a Virtual Discussion Exploring the Upcoming Film, "The WBGO Story: Bright Moments from Newark to the World."
In advance of the premiere of 
The WBGO Story: Bright Moments from Newark to the World
, join Chris Daniel, filmmaker; Dorthaan Kirk, jazz advocate and jazz radio pioneer; Don Braden, jazz musician; and Steven A. Williams, WBGO President and CEO, as they explore the founding of Newark's jazz radio station. The discussion will be moderated by Joe Lee, Vice President & General Manager, NJ PBS, and David Cruz, Anchor,
Chat Box
on NJ PBS. The event is free, but registration is required.
RSVP here
.
Jazz Appreciation Month was created by the National Museum of American History in Washington D.C. as a way to celebrate the genre of jazz music and encourage people of all ages to learn more about it.